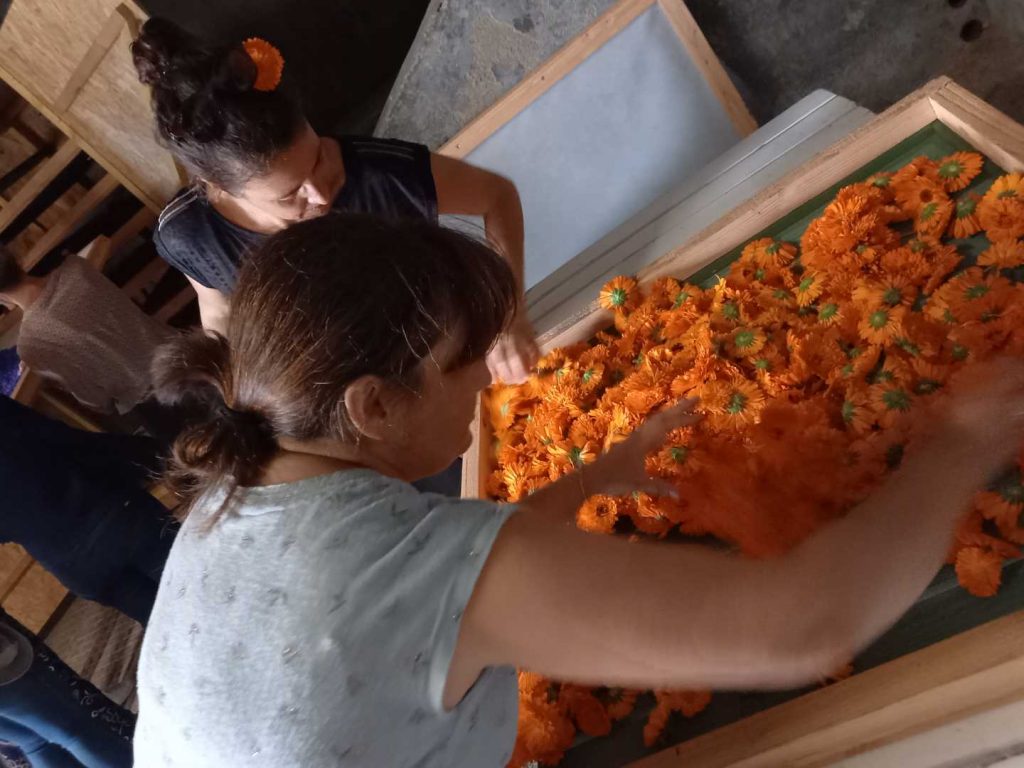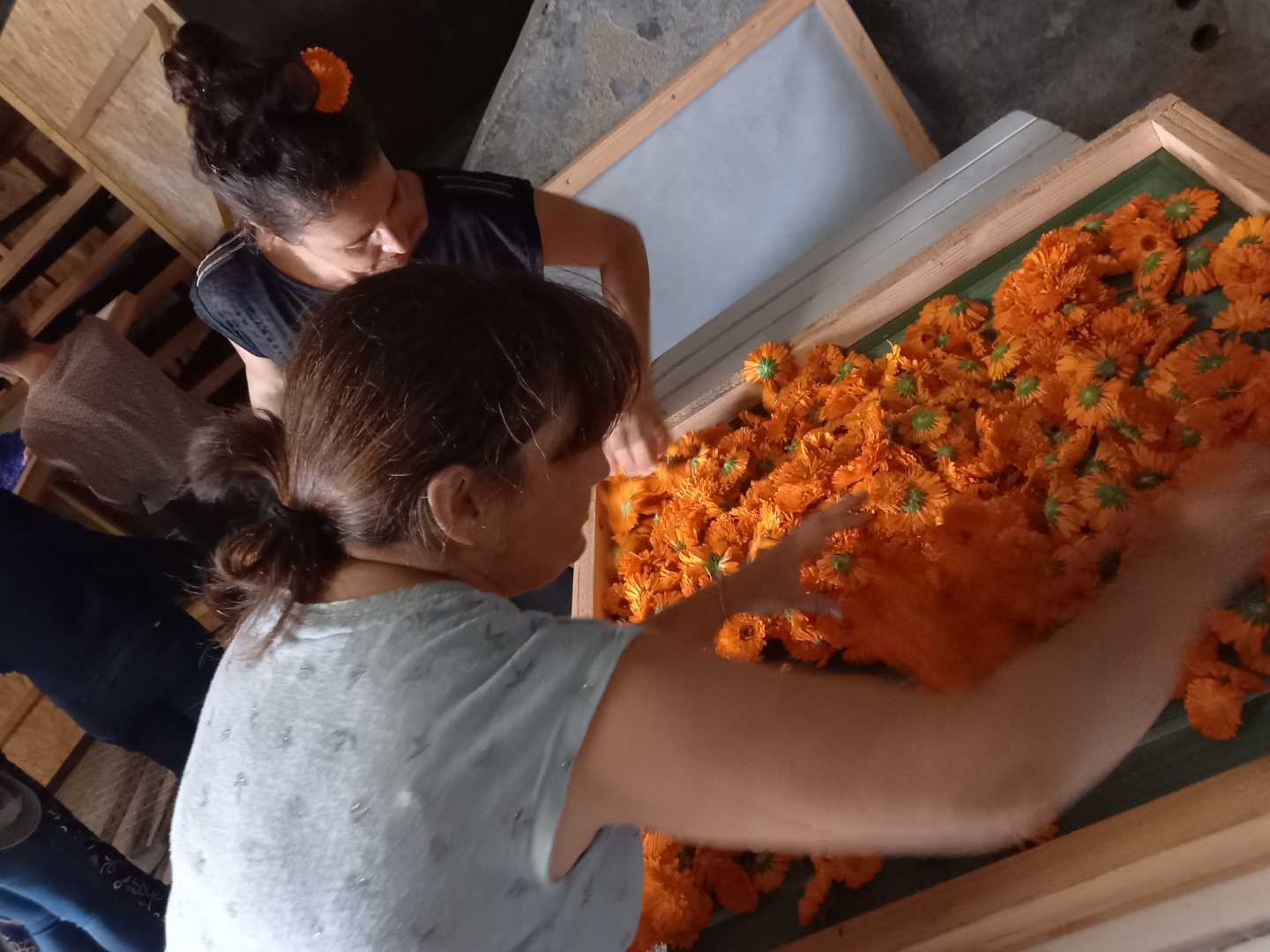 Calendula has the place of honor this year!
Calendula, calendula officinalis L.
The calendula flower can be recognized by its bright orange color.
In our fields, at the Chaltrie Farm, our employees have joined Stéphane, the gardener, to carry out the first harvests.
Heads down, row after row, the budding pickers carefully break the stems to keep only the precious flower.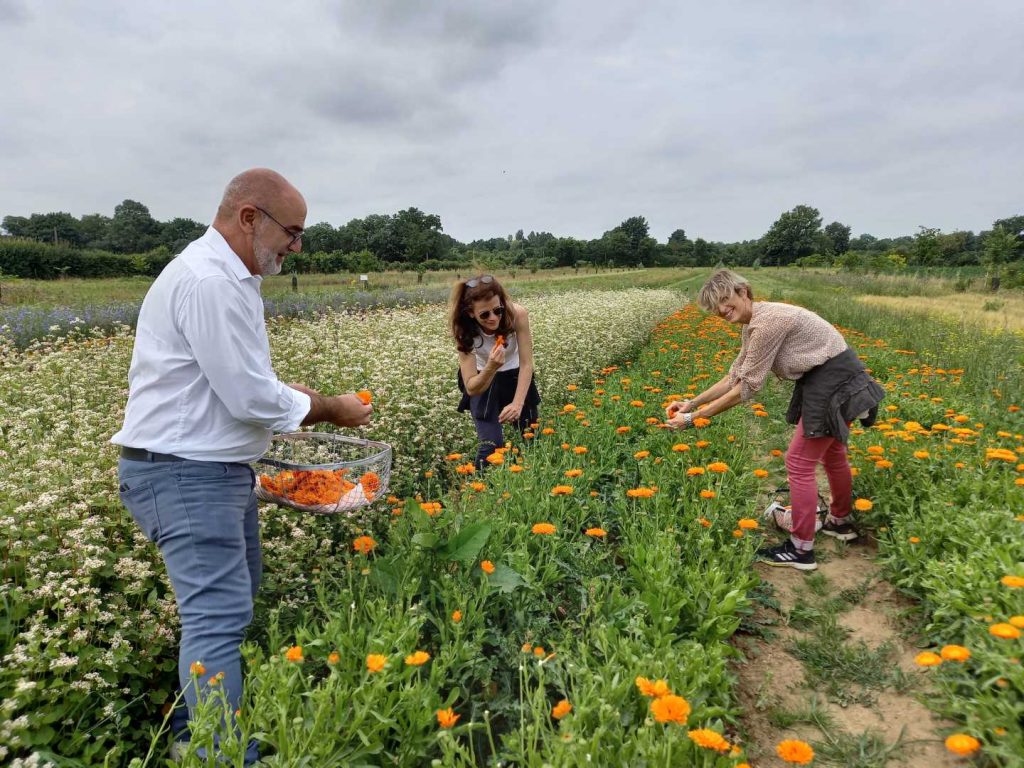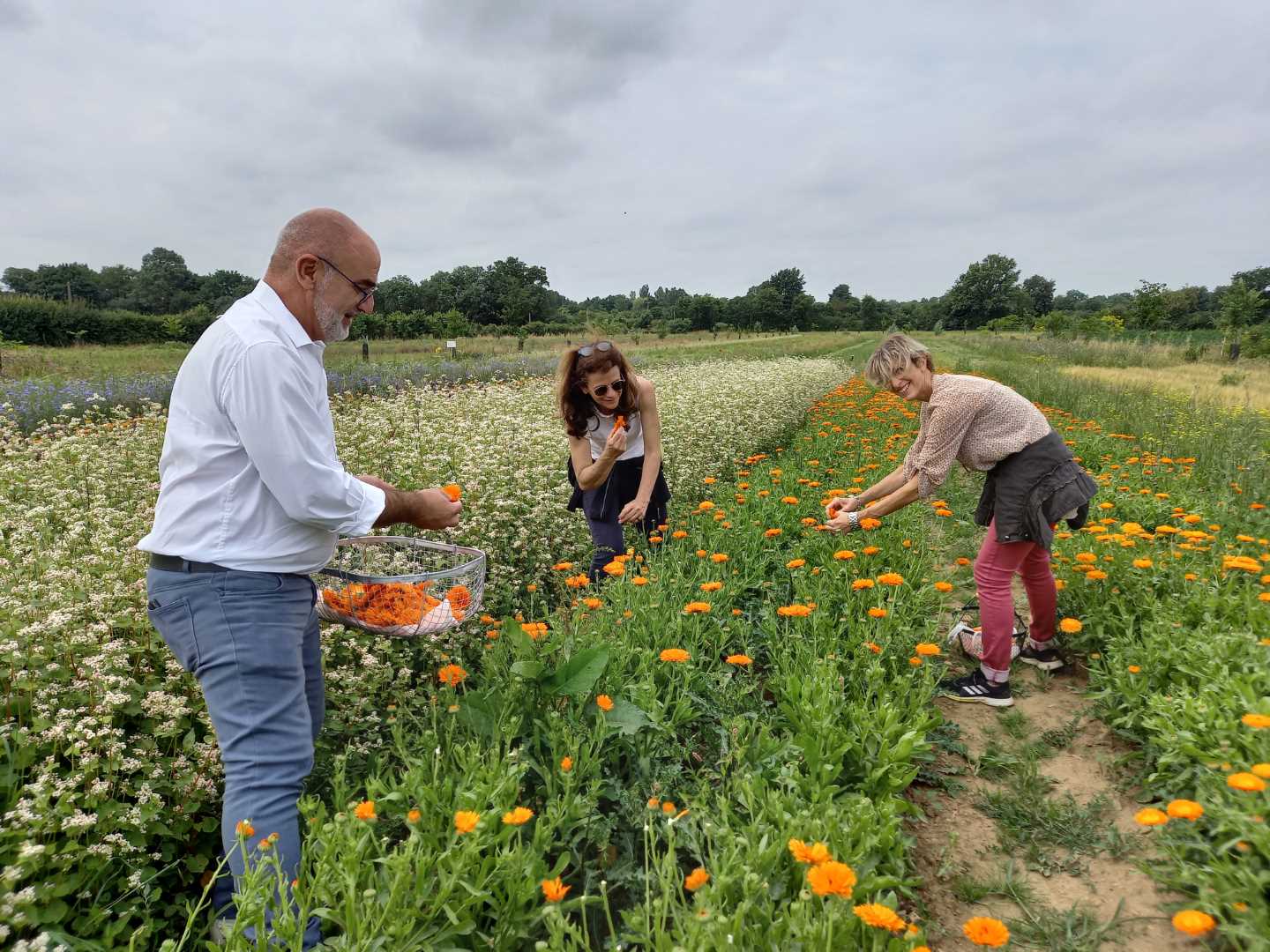 Calendula flowers can be harvested throughout the summer and into the fall. This medicinal plant is used to promote healing and as an anti-inflammatory, particularly for minor injuries, usually in the form of an ointment.
This harvest is intended exclusively for the production of our products, in particular under the Pure brand (soaps and creams) and as a part of our ranges dedicated to the most sensitive skin, especially for babies.